About Us
At Kraydi Builders, we don't just remodel the spaces in your home, we restore your excitement at living within them. Working with our team to create your vision will renew the joy you feel every time you walk into your home. At the heart of our company are the principles of hard work, full transparency, positive attitude, attention to detail, and superior craftsmanship, all of which ensure your experience working with us will be memorable.
Kraydi Builders is a family-owned, full-service general contracting company, specializing in renovations, additions, and kitchen and bathroom remodeling, in homes, townhouses and condos. Whether your project is small or large, simple or complicated, you can be assured that we will create a finely crafted product, built to last, while delivering unmatched client service throughout the project.
We are fully licensed and insured, and we work with many of the area's top architects, design firms, and engineers, and only with the most experienced subcontractors. Our team's professionalism is exemplary; at all times we remain respectful of schedules, organized and clean in our workspace, and courteous to you and to the residents of neighboring homes, townhouses, or condos.
Located in Arlington, VA, we serve many parts of the metro Washington, D.C. area, including
Washington, D.C – Northern Virginia – Arlington – Alexandria Fairfax County – Loudon and Fauquier Counties (including The Plains and Middleburg)
Learn more about our Services and Contact Us today to schedule a free in-home consultation.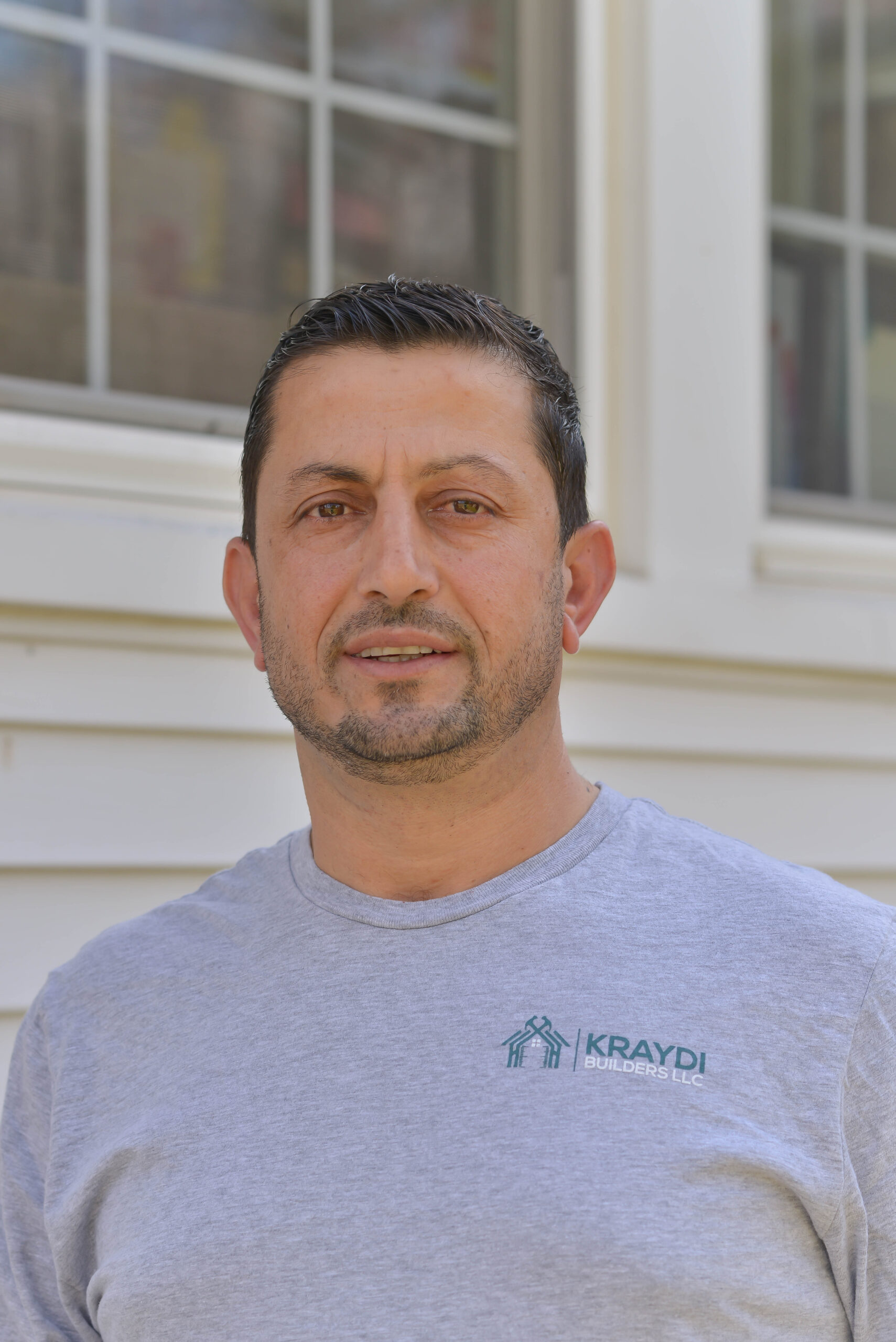 Walid Kraydi
CEO / FOUNDER
The Journey – A Note from Walid Kraydi
There is so much more to a home than just the foundation, walls, and roof, the doors, sinks, hardware and floorboards. A home is a living thing, enveloping you and your family in a shared sense of safety, belonging, comfort and love. When I was young, I worked with my family to build a small home in Lebanon for my siblings and parents. The project was modest, but the tremendous pride I took in crafting it and the memory of seeing my family members' eyes shine with excitement at its completion have stayed with me throughout my journey in carpentry and construction. Even today, my favorite part of the building process is sharing the joy of a finished project with my clients.
Every home starts with a foundation. My foundation in general contracting began when I moved to America in 2005 to pursue the love of my life and the American dream. With a clear vision of what I wanted to do, and while supporting my new family by waiting tables, I began my education taking classes in blueprint reading, construction management, design, and more. This education continued with my next job, supporting the lead carpenter at a bathroom remodeling company, where I apprenticed at the sides of various craftsmen, attentively learning their trades.
With this solid foundation, I began to build the supporting walls of my career. After eight months of dedicated on-the-job learning, I was given my first chance to build my own project, and after two days as lead carpenter, my supervisor turned over the challenging project entirely to me. My work with this company put me in contact with many subcontractors, including the brothers who started Four Brothers Design + Build, where I was soon invited to work. The company flourished and is still one of the top high-end design firms in the Washington, D.C. area, giving me plenty of experience with solving creative challenges and opportunities to hone my craftsmanship, first as a lead carpenter and then as a project manager.
During the following ten years, I developed my skills from the strong foundation I began with and blossomed into a full-fledged artisan. I learned, in an environment of high expectations, to pay attention to every detail to execute the home owners', architect's, engineer's, and designer's vision. I honed skills at the highest level of fine carpentry and craftsmanship. I cultivated an expertise with all other aspects of the trade, like plumbing, electricity, and HVAC. I acquired an understanding of local codes and regulations. And I developed my role as project manager, supervising subcontractors, communicating with customers, and respecting all parties' time and needs.
Today, at the helm of my own general contracting firm, I look forward to building your dream.

Kraydi Builders is a family-owned, full-service general contracting company, specializing in renovations, additions, and kitchen and bathroom remodeling, in homes, townhouses and condos.
HARD WORK | FULL TRANSPARENCY | POSITIVE ATTITUDE | ATTENTION TO DETAIL | SUPERIOR CRAFTSMANSHIP